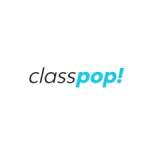 Instructor Danny
Instructor Danny has worked with hundreds of dance students in Los Angeles and demonstrated how enriching and inclusive this art form is for anyone who wishes to learn, regardless of skill level. He has also provided private lessons for individuals, couples, and small groups, including soon-to-be-married couples wanting to practice their first dance. This all-inclusive instruction, which focuses on salsa and bachata dancing, has delighted guests at events ranging from corporate team-building events to school and retirement home functions.
Guest reviews for Instructor Danny

Seana P
20 Jun 2022
Explanations are clear and the demonstrations are even better. Dany and his partner masterfully showcase all of the steps. The cherries on top are the friendly vibes, fun atmosphere, diverse personalities and witnessing everyone in the group get better! You can tell a lot of care is put into it!

Audrey J
20 Jun 2022
I'm so happy with this salsa class, it has been everything I had hoped it would be and more! Danny is very friendly and brings a great energy to the class. I've learned so much in such a short amount of time. I signed up with a friend, but would feel comfortable doing it alone too as the class is structured to accommodate single learners.

Peter K
20 Jun 2022
I highly recommend Danny's program for anyone looking to learn salsa. He breaks down the concepts and fundamentals of dancing salsa with a lot of clarity and precision, and it's a much, much better way to learn than to just memorize a bunch of patterns. His program is progressive, meaning that each week builds on what you've learned previously, and the program is thoughtful in that way. You may not learn a ton of patterns in the 101 program, but what you will learn is how to dance salsa, so when you do learn those patterns you will know how to dance them well. I think his 101 class is both for beginners and for people who want to brush up on the fundamentals.