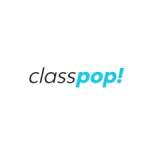 Chef Greg
Growing up, Chef Greg fell in love with his mother's great cooking and quickly began pursuing his own culinary career. After culinary school, he spent the next 25 years working in restaurants all across the world, including a stint at the prestigious Le Bel Age hotel in Hollywood. He's amassed an expansive knowledge of cooking fundamentals, including chemistry and knife skills, and specializes in Italian and Mediterranean food.
Guest reviews for Chef Greg

Nicole Wilding
02 May 2022
Chef Greg is a professional head chef and consultant for over 25 years. He was trained in Dublin and has worked in multiple prestigious culinary establishments over his career. He has so much experience and skill to share with his guests.