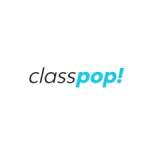 Chef Erica
Chef Erica is a highly trained pastry cook and avid home cook with both professional pastry and savory restaurant experience. With a passion for sharing her culinary and pastry skills with eager learners, Chef Erica hosts cooking classes that are lighthearted, insightful and social. You'll walk away with useful skills and techniques to last a lifetime!
Guest reviews for Chef Erica

John
17 Sep 2022
Erica was knowledgeable and did a great job taking time answering our questions.

Kelli
11 Sep 2022
Chef Erica was able to spend 1 on 1 time with us and help us learn a better technique. I enjoyed the set up and the meals. Only thing I would change is a bit more time to prepare the foods. Overall great experience, hope to do it again soon.

John
10 Jul 2022
Erica was knowledgeable, friendly and shared great tips. Everybody got to take a turn at the main station to try out techniques under guidance. Now fancy French crepes seem within reach of an average home cook.

Amber
10 Jul 2022
Great class loved it! Thanks! 👏🏻👏🏻👏🏻

Kimberly D
29 Apr 2022
Erica is an ideal guide in the kitchen. She is knowledgeable, direct, and strives for excellence. Our class was well thought out, engaging and Erica makes everything more enjoyable