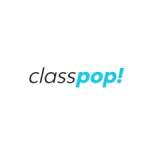 Chef Wei
A naturally gifted chef, Chef Wei has garnered recognition for the fun, educational dim sum cooking classes that she has hosted for years. A dim sum expert, she is also skilled at baking, specializing in other traditional Chinese dishes like dumplings, bao and pancakes. With Chef Wei's guidance, you'll learn to create stunning dishes that rival those of your favorite restaurants, all while having a great time.
Guest reviews for Chef Wei

Nicole Wilding
14 Apr 2022
Chef Wei is an experienced culinary instructor with her specialty being dim sum. She is a delight to learn from and her dishes are just as enjoyable. I enjoyed learning a new cuisine type from Chef Wei.