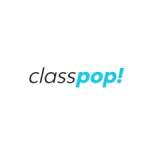 Chef Christina
Chef Christina has held many accomplished titles in her culinary career, including some at Michelin-star establishments. Prior to cooking, she stole the spotlight on stage in famous musicals, and now her spotlight shines bright behind a simmering stove. Sharing her passion for the culinary arts with eager students, Chef Christina loves teaching her techniques from Italian to French cuisine and more.
Guest reviews for Chef Christina

Bridget B.
08 Sep 2021
Chef Christina was wonderful! She was extremely knowledgeable and passionate about cooking. She was such a good teacher and kept us engaged the entire time while we learned new techniques. It was so much fun and the food was incredible! I highly recommend this class. 5 out of 5 stars!