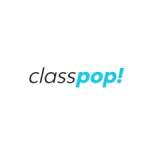 Chef Linda
Chef Linda brings a long and varied list of experiences to the table, from teaching to penning a book on food history. She has extensive experience in cooking instruction with adults and children, and enjoys showing others how to recreate traditional dishes for those with food allergies or special diets. Chef Linda brings great flavors, accessible techniques and interesting stories together for delightful culinary experiences.
Guest reviews for Chef Linda

Katherine E.
18 Nov 2021
Chef Linda was fantastic- organized, knowledgeable and friendly. I got purchased this experience as a gift for my partner because we have a special connection to New Orleans. We had so much fun cooking and eating delicious food (some recipes were from restaurants we had been to!) and learning. Would definitely recommend to a friend and want to take more classes from Chef Linda in the future!