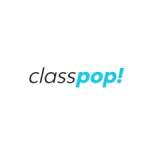 Chef Sarah
Chef Sarah's love for food began at a young age while working on a produce farm in high school. This early connection to the origins of fruits and vegetables led to her lifelong passion for the culinary arts. A certified sous chef with two culinary degrees, Chef Sarah has worked as a cooking instructor and personal chef, all the while dedicating herself to teaching others how to cook flavorful and healthy meals.
Guest reviews for Chef Sarah

Greg
15 Jan 2023
Chef Sarah was great! Lots of accommodations for us all and very knowledgeable. I asked a lot of questions and all were answered with great detail.

SHEA
30 Dec 2022
Awesome menu and tasty food

Kevin
14 Oct 2022
Very friendly instructor who answered all of my questions.

Grace
23 Jul 2022
Sarah is so amazing and friendly

JESSICA
17 May 2022
Sarah was amazing! She was very informative and walked us through every step of the class. The meal so delicious. Highly recommend!

Jill
16 May 2022
Chef Sarah was great! Such a wonderful experience! I would highly recommend taking a class with her!

Mallory
16 May 2022
Great class, great energy and helpful tips!

Peter
17 Apr 2022
A great class with Chef Sarah! Very knowledge, and very fun!

John
09 Mar 2022
Very informative, fun and delicious. Chef Sarah was a wonderful host and very knowledgeable. I would highly recommend any cooking class with Chef Sarah. We can't wait to attempt recreating the wonderful dishes we enjoyed and experiment with new and interesting spices. Thanks Sarah!

James
29 Jan 2022
Amazing food. Look forward to trying it solo