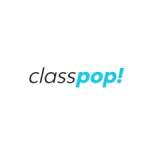 Chef ShaSha
Chef ShaSha has cultivated her culinary expertise in a way that celebrates cultures from around the world. Throughout her career, she's developed and expanded her cooking skills in over 33 countries. In addition to her global cooking background, she's also a savvy businesswoman, having founded three companies focused on event planning, Italian fare and coffee, as well as presenting her expertise on the Travel Channel. As a professional culinary instructor, Chef ShaSha draws from her years of experience working in hotels, restaurants and catering, as well as her Master's degree in education to provide an enriching learning environment for her students. She loves the opportunity to share her knowledge with aspiring chefs and strives to do so in creative and engaging ways.
Guest reviews for Chef ShaSha

Kaley K.
04 Nov 2021
Chef ShaSha is a wealth of knowledge when it comes to different cooking techniques. She is a teacher by nature. You can tell that her passion is pairing different foods together.