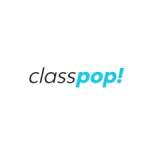 Chef Pravy
Chef Pravy has been cooking since the age of 16, learning her way around the kitchen while cooking for her family and helping out in her uncle's restaurant. Today, Chef Pravy puts her gourmet experience to use as a caterer, private chef and teacher, where she shares her love of cooking with her students. Her interactive cooking courses highlight the charm and bounty of authentic Indian cuisine, as well as other delicious global dishes.
Guest reviews for Chef Pravy

Tricia
12 Feb 2022
We had a wonderful time and I felt we really learned the process. My husband purposely ate onions for the first time in 30 years and he still like the food!!! Both chef and her husband were very welcoming!

Linda M.
08 Sep 2021
We thoroughly enjoyed our time with Chef Pravy. She was well prepared, very knowledgeable and we enjoyed learning about the history of the Indian cuisine. Looking forward to receiving the recipes to try our hand at the delicious dishes at home.