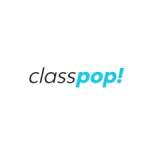 Chef Craig
A graduate of the Culinary Institute of America, Chef Craig is the owner of a successful catering company known for servicing unique, one-of-a-kind events for more than 20 years. His classes are distinguished by their elevated creativity, attention to aesthetics and blending of exceptional flavors, and he generously shares his contagious passion and vast expertise in every lesson he teaches. 
Guest reviews for Chef Craig

Jackie
16 Feb 2023
Loved the class!

Geri
29 Jan 2023
Chef Craig was a great instructor! Learned so much and had such fun! Highly recommend!!!

Donna
24 Jan 2023
Chef was great but there were technical difficulties that tainted the experience. But it was nice there were only a few participants and the speed of the class was great. One note: the amount of parsley and salt and pepper in the recipe was very different from what chef used in class.

Madison
26 Dec 2022
This was a great Christmas present to give my mom! We loved making these pierogis, and they were delicious! Chef Craig was so fun to be taught by, he was great about checking in on everybody, and I would absolutely recommend his classes. Thanks for an awesome experience!

Heather
23 Jan 2022
Such a fun class! Chef Craig makes this class fun and easy. I had some amazing pierogis at the end of the class! Highly recommend!

Melissa
02 Jan 2022
Chef Craig's class was fun! My wife and I took it together and thoroughly enjoyed learning how to make one of our favorite dishes from scratch. This class is good for beginners and experienced cooks alike. Evenly paced, with clear directions and funny banter from Chef Craig, a novice will gain valuable instruction while an experienced cook will learn key nuggets of information that will raise their game in the kitchen. We will definitely do this again!

Renee
14 Feb 2021
Thank you Chef Craig for a great experience. We enjoyed ourselves and look forward to cooking with you again.

Anna
10 Jan 2021
Chef Craig was so energetic and did a lovely job with instructions for this online class! We learned so much and made the best crepes! Definitely would take more classes with him!

Eliena
02 Jan 2021
Great class. My son and I enjoyed making crepes.

Audrey M.
18 Jul 2018
Chef Craig is a delight to learn new techniques in the kitchen from. He has the ability to turn what seems like complicated dishes into fun, easy parts of your repertoire. From easily making fresh pasta at home to instant ice cream with liquid nitrogen in under a minute, Chef Craig makes creating food feel like a magic trick you know the secret behind.