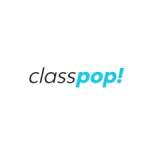 Chef Zach
Join Chef Zach as he shares his enthusiasm and love of cooking with you and your group. He is always working to create new culinary experiences for his guests. Chef Zach's dynamic instructional skills are combined with an ability to shape and create classes that give his students confidence to take home to their own kitchens. 
Guest reviews for Chef Zach

Elisabeth
23 Jan 2023
Such fun! Highly recommend. So delicious.

Steven
06 Jan 2023
Zach is a great instructor and makes you get involved!

rebecca
10 Nov 2022
Chef Zach was so knowledgeable and personable! We had such a fantastic time, and made the most incredible food. We'll be back for more. Highly recommend!!

Thomas
08 Nov 2022
Wonderful experience; chef Zach was extremely friendly and knowledgeable. The cooking is hands-on, but at a very relaxed place. Food tasted amazing! 🤩

Mark
15 Aug 2022
We had a great experience with Chef Zach. Looking forward to more classes

JoAnn
22 Jan 2022
We had such a wonderful time! Chef Zach was a great host! His recipes were delicious. He was very informative. The class size was perfect everyone had the opportunity to participate! We will definitely take an other one of his classes!

Ashley Bristow
20 Aug 2020
Chef Zach was fantastic! His home was clean, well organized, and up to COVID standards of wearing masks at all times and having hand sanitizer throughout. Our meal was great and we could tell he was very committed, not to just having you follow a recipe, but getting education about the ingredients/how and why to use them, etc. We had a wonderful experience and would definitely attend his class again when in Austin next. Psssttt Chef Zach don't forget to start offering a Vegan class!!! ;)