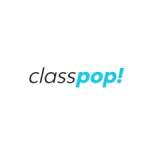 Chef Gustavo
As owner and executive chef of the lively and eclectic Rumba Cafe in Washington, D.C.'s Adams Morgan district for 20 years, Chef Gustavo has a deep love and appreciation for Latin American cuisine. He brings international inspiration from his travels through Latin America, France, Spain and the Caribbean. Chef Gustavo studied at the prestigious L'Academie de Cuisine and is available to teach cooking classes in both English and Spanish.
Classpop! Guest Reviews for Chef Gustavo

Andrea
01 Dec 2023
Chef Gustavo cooked with heart and he shared with us some really great tips and such a great simple filling menu. Would do it again in a heartbeat!

Kaja
23 Sep 2023
It was a lovely and informative evening

Matias
08 Jun 2023
Chef Gustavo was great. He took time to explain the history of the dish and provided lots of tips on how to improve my cooking. Because of him, I will be looking to do more of these classes.

Julianna
16 May 2023
Chef Gustavo was so welcoming and explained everything so well! The whole group had such a fun time enjoying the delicious food

Joshua
17 Jul 2022
So fun and extremely informative!! Would highly recommend!!

Jarrett
16 Jun 2022
Chef Gustavo, was fantastic! So nice and easy to work with, he also taught us a few fantastic tips! (I wasn't expecting to learn much as I'm an avid cooker, but I was wrong!). The meal was delicious I'm looking forward to making it at home! Best, Jarrett

Kim
18 May 2022
What a fun and informative class. Chef Gustavo was great! Would definitely do more of these classes.

Judy
18 May 2022
Chef Gustavo was so friendly and kind! He shared the history of paella with us and created a wonderful atmosphere.

Nyalia
15 Apr 2022
Excellent instructor

Veronica
14 Apr 2022
We had so much fun and learned new things in Chef Gustavo's Paella Cooking Class. The end result was delicious! Looking forward to taking another class with this great Chef. Thank you for the experience!