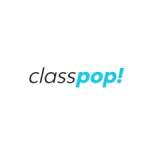 Chef Regina
Culinary extraordinaire and entrepreneur Chef Regina has found much success spreading the word about the health benefits of a plant-based diet. In 2015, Chef Regina took her career to the next level by opening a unique plant-based body care line. Today, Chef Regina can be found pushing boundaries and experimenting in the kitchen, rediscovering her love of homegrown produce and herbs, and sharing her discoveries with others via interactive culinary experiences.
Guest reviews for Chef Regina

Leeanne
12 Jun 2020
The chef joined 1 hour late. I believe she truly thought it was to start at 6pm central but the attendees received a start time of 6pm eastern. She left the class offering to give a certificate to take at a later date.

Jessica
13 May 2020
Excellent experience. The atmosphere is wonderful, the food is even better. I am not vegan but love healthy eating and love to cook and I would cook any of these dishes for my family. Chef Regina is a great host and a great teacher. Would be great for a date night, girls night or just solo.

Serena M.
22 Feb 2020
Wonderful experience all around! The food was amazing, Regina was a wonderful host and chef, and the evening was filled with great energy and a warm ambiance. We will definitely use these recipes at home.