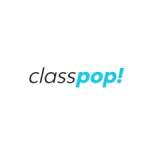 Chef Tanya
Chef Tanya's passion for cooking was ignited by her grandmother who taught her everything she knows about Puerto Rican cuisine. When she moved to New York with her family at the age of 12, a neighbor took her under his wing at his Italian restaurant where her love of food continued to grow. Fast forward to today and Chef Tanya can be found showing others how they can enjoy ethically diverse cuisine in a healthy and authentic way.
Guest reviews for Chef Tanya

Sheila S.
06 Aug 2021
Chef Tanya was great. We really enjoyed the experience. Chef Tanya gave us many tips that were useful. I highly recommend her. We will definitely be using her again for another fun experience.