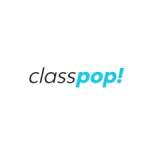 Chef Kayla
Chef Kayla graduated from Stratford University with a go-getter attitude and a drive to start her own business. With a naturally bubbly attitude and inviting personality, Chef Kayla welcomes all of her cooking class students with open arms. Her true passion lies in sharing her culinary knowledge, creative cooking and celebrating her students' new journey into the world of food.
Guest reviews for Chef Kayla

Lena
05 Feb 2022
Kayla was professional, creative, and a great host! She had small games for us to play throughout dinner and great conversation. Everything was delicious and the space was very clean. We are so excited to use all of the new cooking tips we learned!

David
10 Nov 2021
Chef Kayla created a unique experience which my partner and I throughly enjoyed. We learned so much and created delicious dishes. I definitely recommend her and hopefully will be taking more lessons.

Jerel
13 Sep 2021
First, I would like to say that I have never been to a cooking class of any sort and honestly didn't know what to expect. I felt that it would be a great way to celebrate my wedding anniversary. Chef Kayla exceeding all of our expectations. She was very welcoming and her knowledge of her craft was very impressive. She truly set the atmosphere for my wife and me to enjoy each other while enjoying the class. I would truly recommend her to any and everyone that I meet.

Hannah
06 Sep 2021
We had such a wonderful time in our class with Chef Kayla! She's the absolute best and we learned so much. We will definitely be back again soon!!

Ryan
04 Sep 2021
Chef Kayla was great very professional and really down to earth really enjoyed her class and look forward to doing another one

Jennifer
06 Jan 2020
We were looking forward to learning how to make tortillas and tacos at a local Brewery. What a fun idea. However we will not book another Golden Apron class. It was not clear from the description what was included in the class so we were surprised that beer was not included considering the cost of the event. Golden Apron did not communicate the size of the event to the chef so she was surprised and unprepared for the class size. She also did not receive our request for a vegetarian meal and therefore we couldn't eat our cooking results. Do not recommend this event company to others.

Victor
04 Nov 2019
I had a very nice evening thanks to Kayla. Besides sharing lots of useful cooking tips, she also took the time to history the story behind each dish she made. Chef Kayla is very personable and easy to get along with — and her cooking is out of this world!!

J.
04 Nov 2019
If you're looking for great time and excellent food, look no further than the "Chef Kayla experience!" The menu was mindblowing, and Chef Kayla was extremely friendly — her good vibes were definitely part of the menu. We booked her for a special occasion, and it was definitely a great way to celebrate. She was more than happy to adjust the menu to fit our diets. I wouldn't hesitate to book her again.

Alex
04 Nov 2019
Chef Kayla's upbeat attitude and friendliness fills the room, which makes it easy to feel comfortable participating in the cooking. The menu was utterly delicious and totally approachable, even for beginner cooks. My girlfriend and I had a very memorable evening, and we both improved our cooking skills immeasurably. I'd definitely recommend a class with Chef Kayla to anyone looking for a unique date night — or just some delicious food!

David
04 Nov 2019
Chef Kayla was SO GREAT! I can't say enough about her. She's very easy to talk with and does a great job of making complex recipes seem approachable. She arrived on time, and immediately filled the room with her warm, open personality. We were completely happy to share our home with her for the evening — especially once the food started flowing. She customized the menu to our skill level, allowing us to challenge ourselves without feeling overwhelmed. Soon enough, the meal was prepped, and we had such a great time talking with her throughout the cooking process. And of course, the FOOD. Phenomenal!! We'll definitely be using Chef Kayla again for a date night soon, and we've also told lots of our friends about this wonderful experience.