Dance Class: Advanced Belly Dance
Step up your belly dancing abilities even further in this advanced belly dance class from Bellywood Studios. You'll build on what you've learned in beginning and intermediate classes, taking your moves to graceful new heights. New subjects include complex footwork and combinations, improvisation and advanced shimmies. You'll also learn more about the Egyptian musical culture and incorporate new props such as canes, swords, wings and fan veils into your combinations.
Guest reviews for Bellywood

Brittany
05 Oct 2021
This Belly Dance Class with Kelly is so much Fun! The dance instructor is very talented but also very funny and makes everyone feel comfortable and welcome. I personally have been in her class for 7 months and I have learned so much as far as technique and choreography. My skill level continues to grow each week and I look fwd to this class every Tuesday to learn more! I absolutely love dancing, it's always been a passion for me! I just had to share my personal experience. Thank you BellyWood Studio! Special shoutout to Kelly and Anna for making it all happen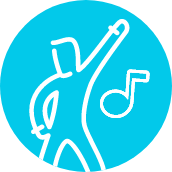 ---
Interdisciplinary dance at Bellywood Studios provides empowerment and education through movement. Their staff offers more than 70 years of collective experience and training, bringing passion and commitment to the success of their students. In addition to teaching belly dance, Latin dance, flamenco, modeling and nutrition courses, their students also perform as an entertainment troupe for private and public events. Bellywood strives to make dance and body movement fun, educational and fulfilling for everyone.
Event location: Orlando
Venue Type: Dance Studio