How to Become a Photographer Worth Hiring
Published on May 31st 2022
| 0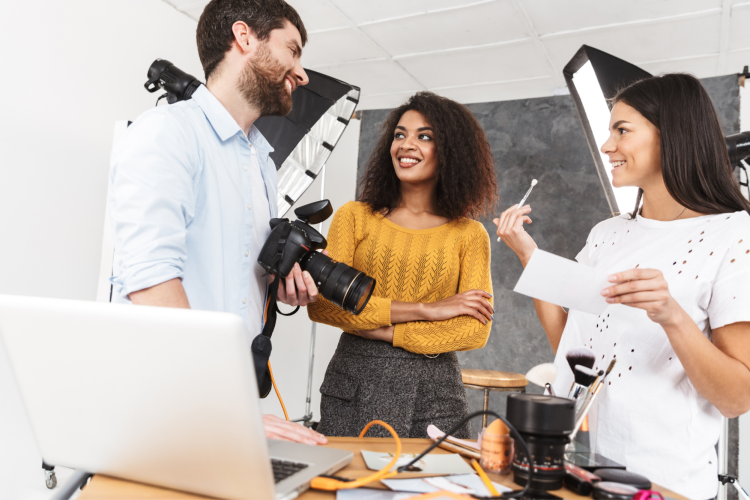 Are you curious about how to become a photographer, or perhaps more specifically, how to become a professional photographer? To pursue any sort of career in photography, whether amateur or professional, you'll first and foremost have to learn how to become a photographer.
So, what are the steps to becoming a photographer? Well, unlike some other careers, there is no set path or specific training required to become a photographer, but you'll still have to put in a lot of time, effort and dedication to get there.
We're going to go over everything you need to know about how to become a photographer, including how to learn, what skills and knowledge are required, how to start a photography career and make money and more!
Jump to Section
Can I Teach Myself to Be a Photographer?
The short answer is: yes. It is definitely possible to teach yourself how to properly use a camera and the best techniques for shooting, but it will require a lot more self-motivation and time on your part to learn alone.
However, it can be helpful to work with a more experienced guide when first learning how to become a photographer, who can serve as your mentor throughout the process.
Start With Photography Classes
How do I start being a photographer? Well, once you've acquired a camera, one of the easiest ways to start learning how to become a photographer is by taking a class!
Led by expert photographers, beginner classes will teach you the basics of operating your camera and introduce you to important photography fundamentals, like how to master light and frame your shots.
Learn how to become a photographer with photography classes in Austin, photography classes in Houston, photography classes in Los Angeles or photography classes near you. Or book online photography classes if remote learning is a better fit!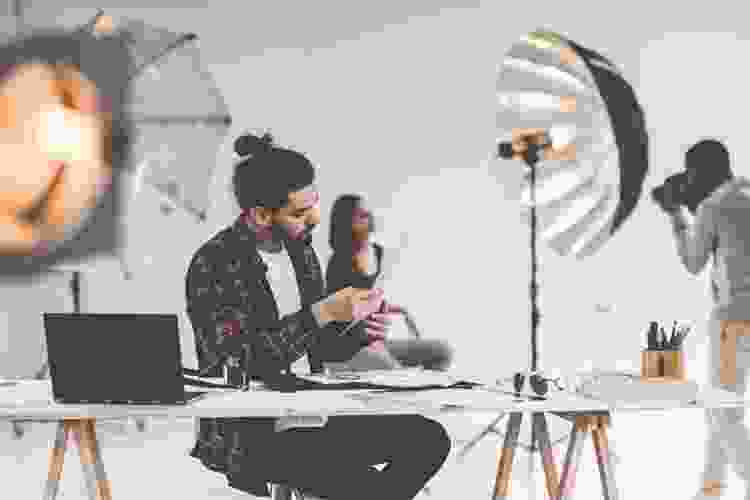 Do I Need a Photography Degree?
When researching how to become a photographer, you may be wondering what degrees or certifications are required. Not every photographer needs to obtain a degree – it really depends on what type of work you tend to pursue as a photographer.
For many self-employed photographers, educational classes help them improve their skills and professional knowledge of the industry. Some might work towards a certificate or degree, while others may take only a handful of courses deemed necessary or relevant.
When it comes to learning how to become a professional photographer, you should plan to obtain some kind of formal degree.
If you hope to become a photojournalist, scientific photographer or industrial journalist, you'll likely need a bachelor's degree, although it may not necessarily need to be a degree in photography.
What Types of Photography Degrees are There?
You can earn anywhere from an Associate's degree to a Doctorate degree in photography, with different degree programs offered at various institutions.
As for licenses and certifications, most state and local governments do not require any, but it's always worth checking just to be sure. Becoming certified in photography can also help you boost your reputation as a qualified professional.
What are Some Photography Certifications?
Examples of some types of certifications include: Certified Professional Photographer, Certified Forensic Photographer and Registered Biological Photographer. It usually costs a few hundred dollars to take one of these exams and earn your certification.
Additionally, some types of photography, including any that involve operating drones, may require secondary licensing, such as by the Federal Aviation Administration (FAA).
What Subjects are Needed to Become a Photographer?
If you decide to learn how to become a photographer by earning a degree in the study of photography, you'll need to take a wide range of courses.
These courses will cover everything from the technical and even more scientific aspects of using cameras and developing film to the artistic theories foundational to capturing incredible shots and images.
You might take courses with titles like "Advanced Photojournalism," "Color Management" or "Principles for Photographers."
How Long Does it Take to Become a Photographer?
So, how many years does it take to become a photographer? This depends on the path you take. If you decide to work towards earning a degree in photography, your schooling could take anywhere from two to ten years.
If you decide to mostly learn on your own, the more time you put into learning and practicing your skills, the faster you'll reach your desired skill level as a photographer.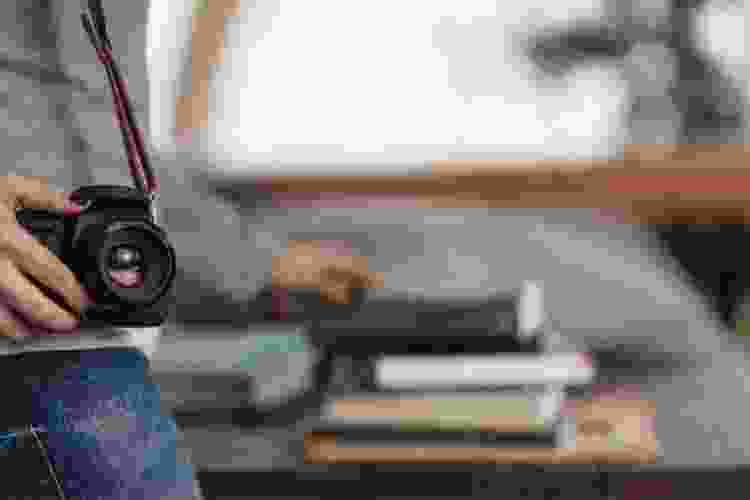 How to Become a Photographer Without a Degree
Now, let's talk about how to become a photographer with no experience or formal education. In general, but especially if you're not following a degree path, the process of how to become a photographer is largely up to you.
As discussed earlier, you can opt to learn through photography classes, teach yourself, use online resources or some mix of them all.
Is it Hard to Become a Photographer?
Just how hard (or easy) is it to learn photography for beginners in order to ultimately become a photographer? While it's certainly not a piece of cake for anyone, the exact level of difficulty is a little bit different for each individual and depends on their professional aspirations.
Just like any other skill, photography requires time and dedicated practice to develop, but some may find that the creative and artistic component comes more naturally to them. Arguably one of the most challenging parts is getting started.
Practice Makes Professional
The only non-negotiable is practicing. You absolutely have to put in the time and effort to practice your photography skills if you want to become a knowledgeable photographer, and even more so if you want to become a professional photographer worth hiring.
How to Become a Photographer From Home
Whether you can't find a photography class suitable for you in your area, you're learning while parenting or you simply prefer learning from home, there are options out there for you.
Online Photography Classes
The best way to learn photography trends, best practices and time-honored techniques from the comfort of home is with the help of online photography classes that offer a wide array of class options across mediums, styles and skill levels.
Combine your online course studies with practice photographing still-lifes around the house or your kids in action. If you want to take it to the next level, research how to grow an online business and start your photography career from home!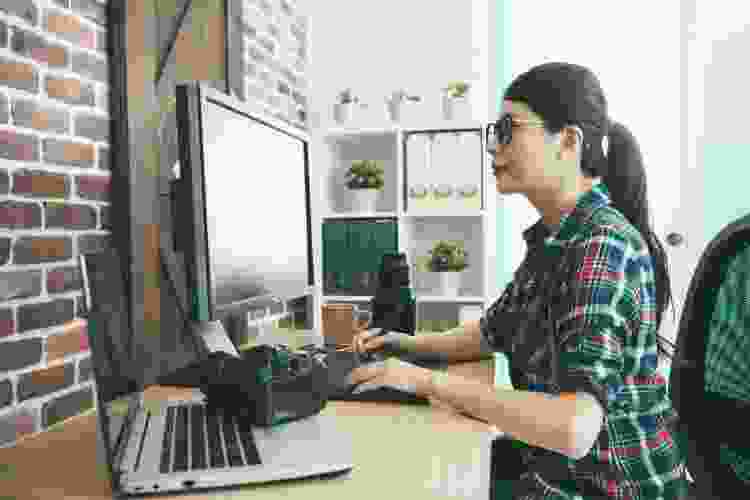 How to Become a Photographer as a Hobby
Not everyone is interested in turning photography into a career, and some people might be wondering how to become a photographer as a hobby.
If you're not looking to become a professional, you can take a more relaxed and flexible approach to becoming a hobbyist photographer.
Practice, Practice, Practice
You might decide to take a class (or more), teach yourself, work with more experienced friends or colleagues or a mix of the above. The most important part when it comes to how to become a photographer as a hobby is practice!
The more pictures you snap, the better your "photographer's eye" will become – you'll start to naturally see how to frame the shot or best capture the lighting without even having to think about it.
Join a Photography Group
Another great resource for how to become a photographer as a hobby is to find and join (or make your own) local amateur photography groups.
These will give you the opportunity to meet up with other aspiring photographers and practice your shooting skills in local scenic locations.
How to Become a Photographer as a Kid
If your child is wondering how to become a photographer, the great news is that there is no age requirement!
Once they are old enough to safely and successfully operate a camera (or even just a smartphone or tablet camera), the rest is really up to them.
In fact, as shared by CDC Parents, photography has proven to be a great way for kids to express their creativity, develop their voice and reaffirm their identity with their family, friends and community.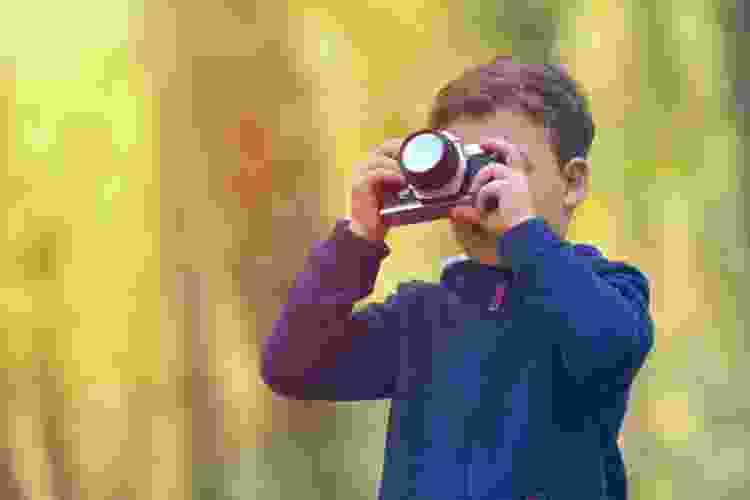 How to Become a Photographer and Make Money
Now, how to become a professional photographer that actually gets hired and makes money. How do photographers get paid? Do photographers make good money?
There are lots of ways to make good money as a photographer with one of the most common being to work as a self-employed freelance photographer.
1. Create a Business Model
In order to be successful as a self-employed photographer, you'll have to create a very well thought-out business model, after you've really mastered the basics of photography.
This will include things like developing a portfolio or online website to showcase your work to potential clients, as well as provide an easy way for clients to contact and book your services.
2. Create a Social Media Presence That Stands Out
Having an Instagram profile dedicated solely to your professional images can also help your work gain exposure, which may lead to potential job opportunities.
Since there are so many professional photographers on the market, you may want to consider developing a niche area of focus or interest (such as weddings or portraits) to make your photography business more unique and marketable.
When choosing an area of expertise, it's important to strike a balance between something that is marketable but also personally enjoyable for you. After all, if you don't enjoy the work, your chances of succeeding as a professional photographer suddenly become much lower.
3. Invest in Professional Photography Equipment
As your business expands and becomes more involved, it may be time to invest in more advanced equipment, particularly that related to your area of focus.
Do you need special lighting to best capture your types of images? What kind of photo editing software do you need? Remember, your equipment is an investment in your business, so even though it might cost a lot upfront, it's worthwhile to choose high-quality gear.
4. Stay Organized
Another important consideration for how to become a photographer freelancer that actually makes money is to stay organized about invoicing.
Particularly if you are self-employed, it's up to you to make sure your clients receive the bill for your services and that they actually pay you. If you are unsure of how to invoice clients, consider asking other professionals for advice or checking out online resources and invoicing services.
5. Be Proactive
One of the most important things working as a photographer is to be proactive about sharing your work and finding clients. Social media is an excellent medium for this, but don't forget about more traditional methods like in-person networking and word of mouth.
Aside from freelancing or working as a self-employed photographer, there are also some professional careers involving photography that can pay well.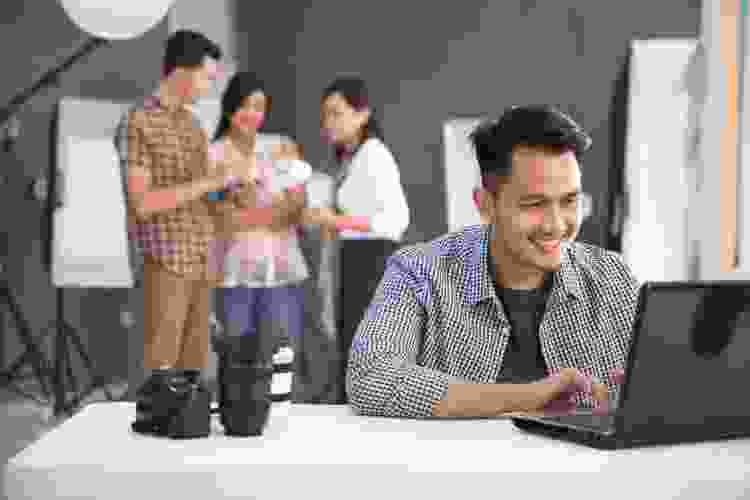 Photography Careers
Are you learning how to become a photographer to start a business? What are the types of careers for photographers beyond freelancing? These days, the possibilities are almost limitless, particularly since we live in such a digitally focused society.
Real Estate Photography
Real estate companies often hire photographers specialized in real estate photography to shoot homes and properties for listings. This is sometimes on a contract basis, but can also be a full-time permanent position with the company.
Photojournalism
Another popular sector of photography-involving careers is journalism. Photojournalism places the most emphasis on photography, but other types of journalism, including investigative or scientific, can also require strong photography skills.
Social Media/Advertising Photography
Many companies hire photographers to help them capture images for their brand marketing and advertising online and on social media platforms, ranging from restaurants to retail companies.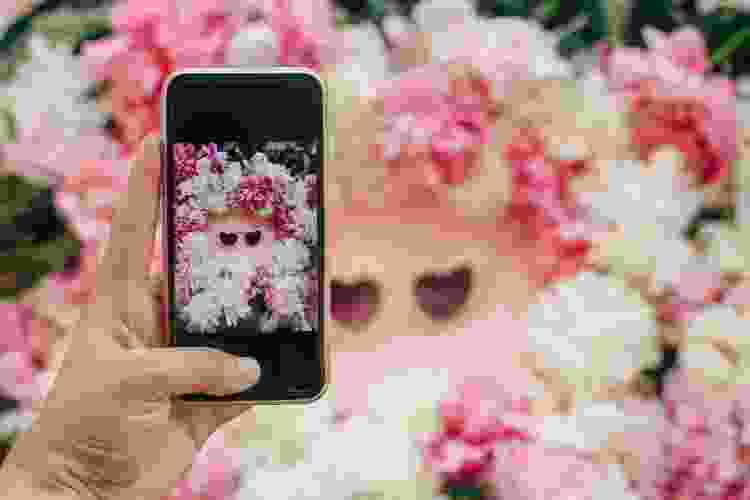 Now that you have all these resources about how to become a photographer, including the best tips for how to become a photographer that actually makes money, it's time to grab that camera and get started!
Don't get too stressed about the details of how to become a photographer. The most important part is to have fun and embrace your creativity as you explore this wonderful art form.
For even more creative ideas and inspiration, check out other experiences happening on Classpop!