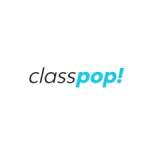 Instructor Sumayah
Instructor Sumayah, born and raised in NYC, is a graduate of The Fame School of New York and The Juilliard School, and has a passion for teaching and inspiring new dancers. In addition to teaching, she is also has a a wide array of professional performance experience, including on Broadway and in classical and commercial styles. From the eclectic city of Las Vegas, Instructor Sumayah connects the community through dance for both children and adults.
Guest reviews for Instructor Sumayah

Cherokee
09 Sep 2022
<3

Cherokee
29 Aug 2022
My daughter really enjoyed herself

Sharon
20 Apr 2022
This studio nurtures dancers and cherishes their talent. Sumayah is a gifted dancer and performer and a patient, tough, and thorough instructor. We're so lucky we found her!!!