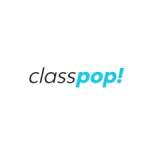 Instructor Steven
Instructor Steven's team of master potters has offered fun and educational pottery classes in San Francisco for more than 10 years. Try out one of his studio's pottery classes and learn to play in clay from master potters with more than 50 years of combined experience. 
Guest reviews for Instructor Steven

Johnna
28 Oct 2021
I recommend taking classes and supporting this amazing place. Take your friends, have some fun and enjoy learning something about working with your hands. It's a place to go and try something new and fun. They are very inclusive. I loved the experience.