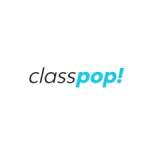 Chef Pao
Le Cordon Bleu graduate and sushi master Chef Pao has earned a reputation in the Twin Cities for his mastery of both traditional and contemporary sushi plates and presentations as well as a number of other Asian cuisines. Today, Chef Pao plays host to a variety of interactive, one-of-a-kind cooking classes, and owns and operates his own catering business, which is known for taking events and gatherings to the next — and most delicious — level.
Classpop! Guest Reviews for Chef Pao

Larry
21 Nov 2023
Chef Pao is a true professional and very organized. We very much enjoyed Chef sharing history, terminology, knowledge with us all. Booking through Classpop was also very easy. Thanks Chef Pao and Classpop! We will be back!

Moiz
16 Nov 2023
The class was short but fun and Chef Pao gave good instructions and answered all our questions. Would recommend if you are a sushi fan

Lynne
11 Nov 2023
We had an amazing time with Chef Pao making sushi. Our family really enjoyed this experience. We loved making our own sushi. We will definately do this again!!

Kristine
10 Nov 2023
Chef PAO. Provides an amazing class with delicious and easy to prepare ingredients!! I highly recommend it❤️

Marcus
02 Nov 2023
It was a really fun and enjoyable experience. Would recommend it to others. Chef Pao made the cooking sessions very entertaining and informative. We would do another one of his classes in the future.

Ka
30 Oct 2023
Pao was very patient and answer all questions when asked. He makes the class fun and the process easy to understand.

Beth
08 Jul 2023
It was so much fun and Chef Pao was great.

Angie
13 Mar 2020
Great instructor, delicious food!
Outside Reviews for Chef Pao

Christie
06 Mar 2020
Learning how to make sushi from Chef Pao was so fun. He is very organized and calm, and when he starts teaching about sushi you can clearly see how passionate he is about it. I can't wait to recreate everything I learned during our time together!

Marissa
06 Mar 2020
Great experience and chef!