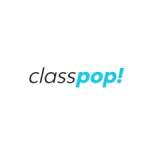 Chef Nyjal
Chef Nyjal has been a private chef for nearly 10 years, crafting meals so flavorful that they impact the soul. With experience throughout the culinary industry, from line cook to sous chef, Chef Nyjal has developed a bold personal cooking style. But Chef Nyjal's passion lies in genuine conversation with guests who enjoy fine flavors curated by an engaging chef.
Guest reviews for Chef Nyjal

Nicole W.
26 Aug 2022
Chef Nyjal is a passionate culinary business owner. He is skilled and knowledgeable about many cuisines types and always able to deliver beautifully crafted dishes for his guests. He loves to teach and really helps his guests feel comfortable in the kitchen.