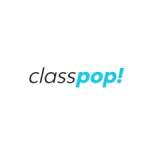 Chefs Luis and Sabrina
Chefs Luis and Sabrina share a zest for well-made food and a passion for teaching others. Their presence in Miami's foodie scene includes a diner in Little Havana that serves grilled comfort dishes prepared with an exciting Latin twist. Each recipe they create pays tribute to their Ecuadorian heritage. By bringing this unique cuisine to South Florida, Chefs Luis and Sabrina honor the vibrant flavors of their beloved homeland.
Classpop! Guest Reviews for Chefs Luis and Sabrina

Justin
04 Mar 2023
Amazing and knowledge people! Not only were we taught how to make some delicious foods but we learned a lot about Ecuadorian and Venezuelan culture!! 10/10 would book again!!!
Outside Reviews for Chefs Luis and Sabrina

Nicole Wilding
22 Jun 2022
Chef Luis and his wife Sabrina are a perfect duo! Chef Luis is a culinary business owner in Miami and a culinary ambassador for Ecuador. He also will be starring on a Columbian Cooking Show where he greatly shows off his skills. These two will not disappoint!