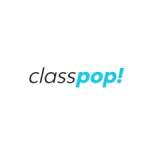 Chef Danh
Most of the time, sushi master Chef Danh puts his extensive sushi skills to use at an upscale Asian restaurant in South Tampa. His expertise in all things sushi extends from the classic to the contemporary, with a specialty in inventing new dishes and flavor combinations. His online videos guide his audience in preparing simple, home-based recipes. Chef Danh's appreciation for well-prepared cuisine shines through in every aspect of his cooking classes.
Guest reviews for Chef Danh

Julie
06 Feb 2023
We all had a wonderful fun time!! Thank you

Rosabelle
06 Feb 2023
We had a great time!

Jeff
27 Nov 2022
Great class. Chef Danh is kind, patient, accomodating, and fun. We had allergies in our group and it was no issue at all. Highly recommended.

John
14 Nov 2022
Excellent!

Mikki
12 Nov 2022
Chef Danh was great! He was flexible and accommodating throughout the experience. The class was fun and the food turned out tasty!

Ellisa
08 Oct 2022
Very nice. His instruction were easy to follow. Great choice for a date night. Would definitely do it again

Adrianna
24 Jul 2022
Great experience with Chef Danh!! He definitely made our night and we cannot wait to book with him again!

Bridget Berger
11 Feb 2022
Chef Danh is a fantastic sushi chef and teacher! He kept us engaged the entire time while we learned new techniques. I highly recommend his classes to anyone in Tampa looking for an amazing culinary experience!