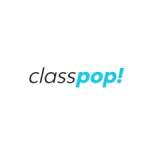 Chef Rebecca
Over a 13-year career, Chef Rebecca places a focus on healthy cooking techniques that she shares with her students. Her love of healing ingredients fuels her culinary practices as she turns ordinary meals into healthy feasts that friends and family enjoy. Chef Rebecca is a certified natural health and holistic nutrition practitioner. She's eager to share her expertise of the culinary world with students of all backgrounds and experience levels. 
Guest reviews for Chef Rebecca

Rebecca
14 Oct 2022
We had so much fun with Chef Rebecca! The food that we made was really good, of course. But she created a fun environment where three different groups felt welcome and enjoyed each other's company. She created such a lovely evening - totally unexpected. I felt very fortunate to have been able to have this experience.

Sara
25 Aug 2022
Great class! Rebecca was great! Fun environment & wonderful spring rolls! Definitely recommend 👍🏻

Christian
28 May 2022
Rebecca did an amazing job!!! Perfect thing to do for all occasions and the food was great!!!

Abby
10 May 2022
Thank you Chef Rebecca for a great experience. The food was delicious and we had so much fun!

Matt
24 Apr 2022
Not much content provided.

Aisha
10 Apr 2022
Interesting class

Patrick
20 Jan 2022
She was welcoming, gave good directions, provided encouragement and materials well set up. We enjoyed the experience 😊

Josh
20 Jan 2022
Disappointed I wasn't allowed to go as the location required vaccination to get in.

Nancy
29 Oct 2021
Awesome class. Rebecca was great and the food was fun. We'll definitely do this again.

Barbra
29 Sep 2021
Chef Rebecca was so much fun and she makes healthy food easy. Can't wait to take another class!