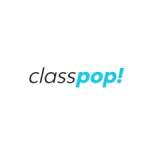 Chef Kelly
Chef Kelly is a culinary instructor well versed in many different types of cuisines. Notably, her professional achievements include a position as the managing lead instructor at a notable recreational cooking school in NYC, as well as working in the test kitchens of one of the top gourmet food magazines in the country.
Guest reviews for Chef Kelly

Peter
31 Jul 2023
I booked the wrong date accidentally and immediately emailed to reschedule. I never received a response.

Kim
27 Jul 2023
Overall enjoyed this event, but a few changes would make it so much better. First, this is more of a 'how to stuff a dumpling class' vs. how to make dumplings. The filling was premade and chef Kelly cooked them for us, and while they were delicious I would have preferred more variety (different flavors vs all veggie filling). Second, Chef Kelly demonstrated to how fill the dumplings 8 different ways and then left us on our own to do it. It would have been a better experience if she had walked us step-by-step through each one so we could do it with her while she did it. Lastly, my partner and I ended up not feeling good right after eating the dumplings. Not surprising considering that everyone in this class prepared and ate what other people made. At one point we were encouraged to get out our phones and take photos of our work, then go back to making dumplings without washing hands (gross). I have a stomach of steel, so for me to have issues something really must have been wrong. Health/safety/sanitation should be better, or we should only be eating what we make ourselves.

Robert
13 Jul 2023
Fantastic date night idea. Chef Kelly was awesome. The class was well structured, fun, engaging and the food was delicious! We will take another one of her classes for sure!

Mariam
06 Jul 2023
Chef Kelly is a wonderful teacher. She is thorough and patient. She helps every step of the way and she does it with a smile.

Lauren
21 Jun 2023
The class was absolutely amazing! We made the best potstickers ever, and Chef Kelly was so present, funny, and one of the coolest chefs I have met. Will definitely be doing this course with her again!

Amy
09 Jun 2023
Great class! Excited to make dumplings with our kids!

Amira
08 Jun 2023
Fun experience & I would do it again!

Stacey
02 Jun 2023
Class wasn't very good. We weren't taught how to make dumplings. At the beginning of class, we were very quickly shown 10+ variations for folding dumplings. It was very hard to follow, much less recall the variations when it came time to fold. Would have been better to show us one at a time, with time to work through - or give some sort of written instructions to reference. The filling was also premade, so this class was basically a dumpling folding class. There was also one cooker for the entire class, so much of the time was spent waiting in line. I didn't learn anything, and the class wasn't fun. Save your time and money and skip.

Connie
02 Jun 2023
Fun but hard to follow-maybe demo just 3-4 shapes?

Shelly
01 Jun 2023
The Asian dumpling class was super fun. I am confident I could make these at home now. It will be a showstopper for a party.