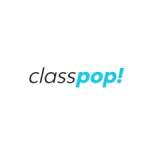 Chef Kelly
Chef Kelly is a culinary instructor well versed in many different types of cuisines. Notably, her professional achievements include a position as the managing lead instructor at a notable recreational cooking school in NYC, as well as working in the test kitchens of one of the top gourmet food magazines in the country.
Guest reviews for Chef Kelly

Kathryn
14 Aug 2022
Such a lovely experience! I was well educated AND well fed; I am so glad we did this!

Cindy
15 Jul 2022
Had a super fun time last night…learned some great knife skills and enjoyed a yummy dinner as well at an amazing brewery! Highly recommend a class with Chef Kelly…

James
03 Jul 2022
Great time!

Frank
16 Jun 2022
We had so much fun making Dumplings with Chef Kelly. Would definitely recommend this class, can't wait to try and make some at home now!

Dave
20 Mar 2022
Chef Kelly is awesome — so knowledgeable and a great teacher. I learned so much in just one class.

David
24 Feb 2022
Kelly was great!

Dana
06 Feb 2022
This was a wonderful way to spend a Sunday afternoon. Chef Kelly really likes helping people learn how to cook. She very patient and answered all questions. When we were making the stuff pasta, she would help each student improve their technique individually. It was fun having a hands on experience in which the whole class helped each other out. I am looking forward to taking more classes from her

Laney
06 Oct 2021
The best!

Tracy
08 Sep 2021
Kelly did a great job of teaching us how to make dumplings. Would definitely take another class with her.

Kelly M.
09 May 2021
What a super experience! Chef Kelly was knowledgeable & fun to cook with and a great teacher! She made everything easy to understand and easy to cook by being well prepared. She surprised us at the end of the meal by serving us the elegant meal we just cooked. Lovely end to a fun afternoon!