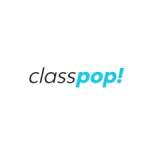 Chef Shelley
Chef Shelley is a professional chef, cooking instructor and event planner with over 30 years of experience. Her professional background is impressive and diverse. She has cooked for many celebrities and well-known dignitaries throughout her career. She is the former owner of a popular Brooklyn restaurant and has hosted many dining events. Chef Shelley also specializes in a wide array of cooking classes for children and adults.
Guest reviews for Chef Shelley

Daniel
12 Dec 2022
Awesome class. Chef Shelley is an amazing professional and a great hostess. Delicious creole cuisine dishes tonight. Totally worth it culinary experience. / Una clase maravillosa. La Chef Shelley es una gran profesional y anfitriona. Las recetas de cocina criolla de esta noche estuvieron deliciosas. Vale la pena esta experiencia culinaria.

Nyalia
23 May 2022
Wonderful teacher and professional. Michelle setup a comfortable and enjoyable environment for us to learn and simply have conversation while cooking!

William d.
17 Feb 2018
It was a fascinating evening for sure full of amazing food. Thanks so much!