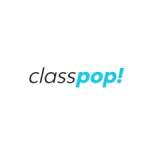 Chef Carlos
Chef Carlos has garnered more than 10 years of culinary experience as head chef, private chef and executive chef — roles that have taken him to Denmark, Turks and Caicos, Venezuela and Spain. He's a personable multi-lingual chef who loves crafting incredible recipes using a wide range of culinary techniques. In addition to his skill at designing seasonal menus using high-quality ingredients, Chef Carlos is a master at creating a warm, welcoming environment for his guests.
Guest reviews for Chef Carlos

Miranda
27 Apr 2022
We were given good instructions and had a good view of his workspace. There were a few times I think he meant to come off as joking but it was rather rude.

Rebekka
26 Mar 2022
Great taste! The Pasta making was hard work but good!

Julia
06 Mar 2022
Lovely instructor, very engaging!

Levi
24 Feb 2022
Chef Carlos was great. We had a great time!

Joseph
12 Feb 2022
Very fun class and the food came out amazing.

Rachel
05 Jan 2022
Really fun! Glad I finally was able to do the class.

Lori
09 Dec 2021
It was so fun! I loved Chef Carlos's personality and he walked us through the recipes so well—explaining as he went, asking questions, and interacting with the participants. Wonderful!

Rachel
22 Oct 2021
I spent a lot of time researching cooking classes, signing up and then buying the ingredients. The class was scheduled for 10/21/2021 at 7pm ET, and I never received instructions on how to join the class. No zoom link, nothing. Tried contacting customer service. I was told I would get a call back. This still hasn't happened. Disappointed. I would be willing to get rescheduled to another class. Otherwise, I expect a refund. -Rachel

Kristen C.
27 Sep 2020
It was a lot of fun