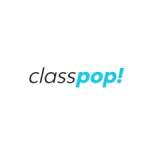 Chef Kareem
Chef Kareem followed his love and passion for cooking to a creative culinary career. He's ready to share his knowledge and experience of cooking and catering with his guests. Whether it's searing steaks, rolling pasta or dicing vegetables, Chef Kareem infuses his classes with fun and an entertaining ambiance you'll take home to your own kitchen. 
Guest reviews for Chef Kareem

Denise
23 Jun 2022
This was excellent. Very interesting conversation, great food and learned so much. Highly recommend.

Mark
12 Mar 2022
Had a great time, great food.

Emily
20 Feb 2022
Kareem was AMAZING! Delightful host and wonderful cook.

Shania
19 Feb 2022
Absolutely wonderful experience. Kind, welcoming, and amazing food! 10/10 experience

Leah
16 Dec 2021
Kareem's class was awesome! We had a wonderful experience learning about Kareem's background and enjoying his expertise as he walked us through making a truly delicious meal. He has perfected his menu offerings and our group had such a fun time! We can't wait to come back and do his other classes!

Naomi S.
22 Mar 2020
Chef Kareem taught my stepson and me how to make the most delicious steaks, sides and dessert. He shared some great tips and tricks to get the best flavor from the meat, made sure we knew what was needed to replicate this at home, and did everything with enthusiasm and a great sense of humor. My stepson is 10 and he was so proud of what he achieved with Chef Kareem's guidance. It has given him an enthusiasm to explore more foods and flavors. We will take another class with him as soon as possible! Such a wonderful experience - thank you, Kareem!