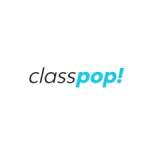 Chef Shinya
Chef Shinya is a Japanese chef who specializes in traditional dishes from his home country enhanced with local flavors and ingredients of the West Coast. His combination of both classic Japanese techniques and native ingredients makes for dishes that are truly unique. Chef Shinya has lots of industry experience, having worked as both a culinary instructor and chef trainer. He also formerly owned a restaurant that earned three stars from Seattle Times. 
Guest reviews for Chef Shinya

Georgia
16 Jan 2023
My partner and I really enjoyed this class! Pros: learned several general cooking tips, the food was fantastic, the Chef was great at breaking down big steps into small pieces, the lesson feels doable at home, and the chef adjusted the recipe to my pescatarian diet once I brought it to his attention. Cons: We did not eat until 9:30 PM, it was a large group for a smaller kitchen so we all watched people rotate cooking instead of being involved in each step, and the chef did not ask about dietary restrictions ahead of time. Overall, fantastic class, just eat a snack before you arrive. :)

Terra
03 Oct 2022
Such a great class with a lovely and very knowledgeable chef! Chef Shinya's teaching style is very easy to follow and the sushi he taught us to make was absolutely delicious. Great energy all around. I would definitely recommend his class and would take another myself!

Abby
22 Aug 2022
Chef Shinya was incredibly knowledgable and shared interesting scientific insight behind great tasting food.

Tyshayna
11 Aug 2022
Great class with lots of good info

Frank
04 Jul 2022
Chef Shinya is an excellent teacher and a very experienced cook. The tips and tricks I learned from him will be very valuable as I work to improve my Ramen.

Kendra
05 Jun 2022
Chef Shinya was a font of information about sushi & sushi making. He made it feel easy, and we look forward to making sushi at home! I surprised Hubby with this sushi-making class for our anniversary, and it was so much more than I expected! We definitely got more than our money's worth! I highly recommend!

Lara W.
29 Feb 2020
Chef Shinya's sushi class is a wonderful experience that my husband and I enjoyed very much. Would recommend this class to anyone interested in learning how to make sushi at home. Chef Shinya is a great teacher and wonderful host.

Bison
22 Feb 2020
It was amazing experience to join this cooking class. Chef Shinya is very professional, friendly, as well as informative. The class is easy to learn and replicate at home. The food ingredients are fresh and taste excellent. The fresh wasabi is the best. We will definitely come again.

Aaron
22 Feb 2020
We loved our experience cooking sushi with Chef Shinya! 10/10 recommend. Informative, fun, and delicious!! Great for a small group event or date night.