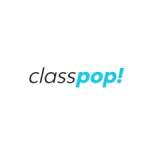 Chef Yapo
With a lifelong love of all things culinary, Chef Yapo mastered his craft at the San Diego Culinary Institute. With a strong passion for discussions around food, he now focuses on one-on-one opportunities to share his expertise and high-quality cuisine. Since 2009, Chef Yapo has brought elevated, unique fusion recipes to the table, with a focus on organic, local ingredients.
Guest reviews for Chef Yapo

Chan
16 Nov 2022
He was very friendly and flexible for our requests!

Victoria
09 Nov 2022
Chef was great! Fun experience except for having 13 people in a small area.

Aric
23 Oct 2018
We had a great time with Chef Yapo, he's passionate about food, preparing it the right way, and sharing his knowledge with others. And the meal was delicious!