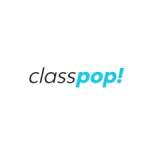 Chef Myisha
With more than 20 years of professional experience as a culinary arts instructor, Chef Myisha is passionate about sharing her knowledge and gastronomic expertise gleaned in the kitchen. She has worked as a sous chef, executive chef, and chef de cuisine in major cities across the country, and has been featured on local TV. Chef Myisha has also been a contestant on the Food Network twice, winning an episode of "Guy's Grocery Games."
Guest reviews for Chef Myisha

Jan
03 Mar 2020
One of the reasons we take a cooking class is to find new recipes to try and make at home. Sadly, our instructor never provided the cooking instructions. I emailed her several times, and her responses were computer was broken, she was busy, etc. She finally mailed the recipe for just the dipping sauce, how about for the dumplings which were the main attraction? Or the broth for the dumplings which appeared to be a big deal? This was a unsatisfactory experience, which is a shame because we really wanted to like it.

Duane
01 Feb 2020
It was a fun event and very informative. The only thing missing was a recipe sheet to bring home and take notes on during the class. Look forward to next week's class.