Team Building Activity: Charcuterie-Making Competition
Battle it out for the title of Best Charcuterie Board and enjoy a feast of gourmet eats in this fun team building activity. Your team will strengthen their collaboration skills, creativity and even their culinary knowledge under the enthusiastic guidance of Chef Landi.
Before the competition starts, you'll learn board basics from an expert, like how to balance flavors between your meats and cheese and how to make them more visually appealing — you'll even learn how to cut different cheeses in fancy ways and make meat roses. Plus, Chef Landi will provide expert tips on pairing wines and cheeses. Create an environment of teamwork and bonding as your teams craft colorful charcuterie boards and compete for the win!

---
MENU
All necessary utensils will be provided by the chef. The venue is required to have access to sinks nearby, tables set-up to prep and garbage containers. Chefs are able to arrive a minimum of 30 minutes in advance.
Charcuterie Board Basics and Demonstration
Chef demonstrates how to create a visually appealing charcuterie board and how to choose meats, cheeses, condiments, accompaniments, textures and more
How to Make Cured Meat Roses
Chef demonstrates how to make salami and prosciutto roses for a stunning presentation
Demonstrating Knife Cuts for Cheeses
Chef demonstrates how to cut various soft and hard cheeses and different presentation options
Charcuterie Board and Wine Pairing 101
Guests may provide their own wine
Chef demonstrates what wines to pair with which meats and cheeses
Team Charcuterie Challenge
Ingredient options include brie, gouda, Manchego, blue cheese, prosciutto, salami, fruit, vegetables, pickles, nuts, olives, jams, mustards, bread, crackers, dips and seasonal items
Classpop! guest reviews for other experiences with Chef Landi

Allie
28 Feb 2021
This class was great! Chef Landi showed us some great preparation and cooking techniques that we will use in the future. His menu that he created and the flavors he added were amazing. One of the best meals I have had with great company from Chef Landi who shared with us his many life experiences that has made him a great chef. Can't wait to go back!

Marianne
27 Jan 2020
Chef landi was great!! He made everyone feel included and was very informative! You can tell he truly loves what he does. The food was great and I would totally do it again. Great for families or a girls night. Thank you chef landi for making the class fun and teaching my friend how to make spaghetti carbonara :)!!

Maria
06 Jan 2020
This was a fun event! We went with my parents and thoroughly enjoyed Chef Landi and learning to make the pasta! It was a fun and relaxed atmosphere. There was only one thing (hence the minus one star). We were hoping to learn more about making the sauce as well but while we were cutting the pasta Chef was making the sauce himself so we weren't able to learn much for the and for the price I would think that would be included. Otherwise, so much fun and a good time had by all!
Event location: Philadelphia
Chef travels to your location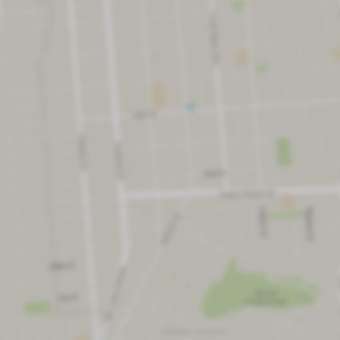 Meet your chef

---
Chef Landi began his culinary career many decades ago as a restaurant server in Italy. His passion for food led to a career with rapid growth as he quickly became confident in the kitchen, learning classical Italian culinary training. Upon relocating to the U.S. in 2001, Chef Landi channeled his culinary passions and valuable skills into a profession of culinary instruction. A highly-respected chef and instructor, Chef Landi is certainly someone to learn from.