Team Building Activity: Sushi-Rolling Competition
Prepare for a delightful and competitive team building activity as Chef Monica guides you through the art of sushi-making. Dive into this unique experience where your team will learn the recipes and techniques behind classic sushi rolls before putting their skills to the test in a thrilling cooking competition.
The menu features mouthwatering options, including the iconic California roll made with sushi rice, nori, surimi, avocado and cucumber. For an extra flavorful twist, the shrimp tempura roll awaits, filled with rice, nori, tempura shrimp, cucumber and avocado. To unleash your creativity, an array of mix-in ingredients will be available, such as mango, jalapeño, sriracha mayo, pineapple, teriyaki and more. It's time to design unique flavor combinations and showcase your sushi expertise.
Join Chef Monica for an unforgettable team building experience that combines culinary skills, collaboration and friendly competition!
---
MENU
California Roll
With sushi rice, nori, crab/surimi, avocado and cucumber
Shrimp Tempura Roll
With rice, nori, tempura shrimp, cucumber and avocado
Various mix-in Ingredients
With mango, jalapeño, sriracha mayo, pineapple, teriyaki and more
---
Team building activities on Classpop! are designed to facilitate a fun, social environment. Participants are welcome to bring wine or beer to enjoy during the event or to complement the menu.
Classpop! Guest Reviews for other experiences with Chef Monica

Jazzmine
02 Nov 2023
Location wasn't quite what I expected, but Chef Monica was just the sweetest. I really enjoyed a solo date night learning how to make pasta. Immediately went online to buy my own pasta maker. Thank you for your kind attitude and sharing your passion. The pasta and experience was *chef's kiss*!

Poushali
19 Oct 2023
Excellent experience! Loved the two sushi rolls we made. Chef Monica gave us easy-to-follow instructions and had a very friendly and positive attitude throughout our session! She helped each and every one of us and the whole experience was great. Bonus was the Japanese dessert in the end which was an absolute surprise since one of the participants was celebrating their birthday! Great experience, definitely worth a shot :D

Braxton
05 Oct 2023
Chef Monica truly excelled in teaching the sushi-making class. Her approach was both knowledgeable and engaging, turning the learning process into a delightful experience. I wholeheartedly recommend her class to everyone seeking a fun and educational culinary adventure
Event location: Traveling Chef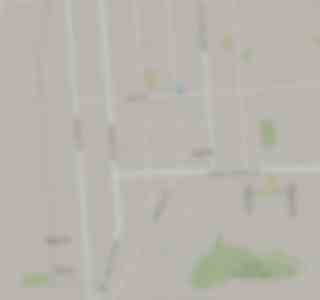 Location is based on class date. Please select the date you plan to attend to see the correct location.
Meet your chef
---
Award-winning Georgia-based Chef Monica has held many roles in her culinary career, including chef consultant, culinary health coach and personal chef for entertainment industry figures. Her passion for healthy food has always been her North Star. She specializes in vegan and vegetarian catering and has even created her own plant-based food line. Chef Monica counts many Michelin-starred chefs among her admirers and collaborators.