Online Photography Class: Familiarizing With a New Camera
Learn your way around a new camera in this online class led by industry professionals.
Roll up your sleeves and get ready to dive into the intricate details of the inner workings of a new camera and how to perfect each photo. Using various lighting settings, zoom and more, you'll discover how easy it is to nail the shot every time. Get expert techniques and skills from professionals in a one-on-one setting in this online photography class for beginners.
---
Every event is fully interactive.
Your host will greet all guests and coordinate the event from start to finish.
Video is not required but always encouraged for a fun experience.
$ 162 Per device
120-minute class hosted on Zoom. Tax included.
---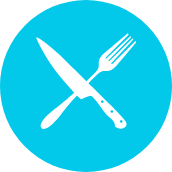 ---
The Chicago Botanic Garden is a beautifully landscaped garden and conservation science center established over 40 years ago. It includes 26 gardens spread across 385 acres as well as six miles of lake shoreline. The garden features a diverse range of wildlife including bonsais, roses, edible produce and English oak trees. The garden has over 50,000 members and offers a range of programs and classes suited to all ages and abilities. They include sustainable farming workshops, healthy cooking classes, horticulture therapy and plenty more.