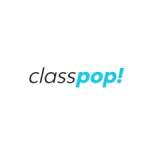 Instructor Felix
Instructor Felix began his career as a portrait photographer, but is most passionate about animal and nature photography. He now spends the majority of his time teaching photography basics, techniques and trends to budding photographers. In a class with Instructor Felix, you'll explore different angles, lighting adjustments, useful tools and so much more!
Guest reviews for Instructor Felix

Allison J
10 Dec 2020
Fun class and liked the instructor's knowledge, sense of humor and approach to keep class interesting.