Online Drawing Class: Intimidation-Free Drawing for Beginners
Join expert teachers for an introduction to drawing without any pressure in this virtual, interactive class.
During this live online drawing class, you'll dive into the basics all while working at a pace customized to your comfortability level. Expert teachers will help you feel inspired while learning beginner drawing class techniques, such as charcoal and pencil use, shading, expressive line, mark-making, composition, contour drawing, dimension, etc. Work without intimidation as you unleash your inner-artist and find your muse, including still life, realism and abstraction.
---
Every event is fully interactive.
Your host will greet all guests and coordinate the event from start to finish.
Video is not required but always encouraged for a fun experience.
$ 299 Per device
90-minute class hosted on Zoom. Tax included.
---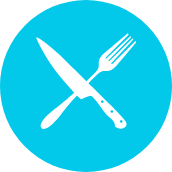 ---
The Art Studio NY is a New York City art school suited to students of all ages and experience levels. Since 2004, they have offered a range of art classes designed to foster creative expression as well as enhance technical skills. All classes are led by experienced instructors who provide hands-on, personalized guidance and support every step of the way. That's why classes at the Art Studio NY have been rated some of the best in New York City.