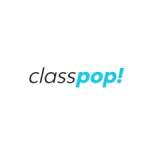 Instructor Maria
Instructor Maria is most passionate about sharing her artistic knowledge with eager learners of all ages and experience levels. With an emphasis on fostering creative expression and enhancing techniques, Instructor Maria's classes provide personalized, hands-on support and guidance throughout.
Outside Reviews for Instructor Maria

Chrystal
25 Sep 2020
Small classes in a no-stress environment. The staff are supportive and provide helpful hints but let you create your own masterpiece.