Online Drawing Class: Exploring Colored Pencils
Explore the vivid possibilities of drawing with color in this exciting introductory course!


If you've ever wanted to learn to create your own works of art using colored pencil, this virtual online class is a perfect introduction to the medium. You'll learn the basics necessary for working in color, topics such as color choice and mixing. Then, you'll choose a subject of your own and develop a plan for creating it from start to finish with guidance from your instructor, addressing the skills necessary to execute your own personal colored pencil style.

---
Every event is fully interactive.
Your host will greet all guests and coordinate the event from start to finish.
Video is not required but always encouraged for a fun experience.
$ 175 Per device
120-minute class hosted on Zoom. Tax included.
---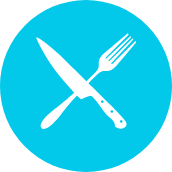 ---
Evanston Art Center is a nonprofit organization specializing in visual art classes, scholarship programs, community events and exhibitions aimed at children, teens and adults. Established in 1929, it is one of the largest and oldest art centers in Illinois. The center's aim is to provide engaging and accessible art education and activities to audiences in and around Evanston. The center was founded by a group of local community members including Alice C. Riley, whose guidance and passion for the arts helped Evanston Art Center become the institution it is today.