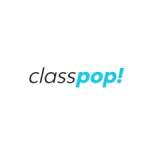 Instructor Riley
Instructor Riley uses his artistic talents to engage and support his community by offering art classes for local children, teens and adults. His goal is to provide accessible and engaging art education and activities to those with an interest in getting creative or pursuing art. Instructor Riley welcomes you to explore your creative side in a class today!
Guest reviews for Instructor Riley

Chrystal
22 Oct 2020
Nice venue with great instructors. All of the staff are very friendly and they offer a variety of classes.