Painting Class: Paint and Sip Northern Lights Class
Join virtually with a glass of bubbles as you learn how to create a canvas masterpiece.
In this online, interactive class, you'll learn from expert teachers on how to recreate the famous and scenic Northern lights on canvas, all while sipping on your favorite adult beverages. Light-hearted and entertaining, paint and sip classes guide you through various painting techniques all while mingling. You'll also get hands-on advice from a live teacher and enjoy making a masterpiece with your family and friends.
Guest reviews for La Pittura Art Studio

Charisse on Yelp!
24 Sep 2020
I have done this activity at three different studios, and I have to say that this one was my best experience. I decided to keep my painting this time around. Our instructor was very hands on and encouraging. I also have to point out that I was a big fan of his playlist.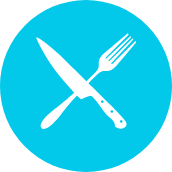 ---
Whether your stressing out over work, your teeny tiny apartment, or the fact that all of your friends are moving on in life, and your still stuck in a rut, La Pittura Studio is the perfect anecdote to that stress. Come paint and "make a mess" at our Midtown, Manhattan studio, and walk out with your own gorgeous art piece to hang in your place. We are sure to help you have fun, relax, and forget about your worries. We provide easels, canvases, brushes, aprons and paints as well as a local artist to guide you through the entire painting process for the night's chosen artwork. You provide the wine, we provide the good time!