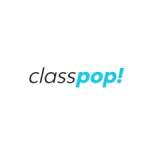 Instructor Celia and Team
Instructor Celia and her team are passionate about providing a fun, encouraging space to help people find their inner artists. With plenty of talent and enthusiasm for art, Celia and her instructors will make sure that you leave class with a vibrant piece you're proud to hang up in your home!
Cooking Classes
Instructor Celia and Team is not currently offering any experiences. Here are similar experiences:
---
Team Building Activities
Instructor Celia and Team is not currently offering any experiences. Here are similar experiences:
---
Guest reviews for Instructor Celia and Team

Reina
15 Aug 2022
Our instructor was amazing. She was friendly, cheerful and really helped make our event extra fun. Thank you! We are looking forward to doing this again.

Deena
14 Aug 2022
This was so easy to book and the party was perfect. The instructor was wonderful! Absolutely recommend!!

Shondell
11 Aug 2022
The instructor was really great; she made it fun. We laughed & talked & painted. I would definitely do it again & recommend that everyone give it a try.

Beth
13 Jul 2022
Mark was incredibly engaging and easygoing during the event. If anyone felt nervous or anxious about what they were doing, he helped to squash those feelings and therefore everyone had fun. The results were amazing and I felt like he gave them all the right amount of time to work on their own, before moving on to something he needed to give instructions for. I will book another program for sure.

Jon
24 Jun 2022
We had so much fun with Isabella for our team Paint and Sip! She was great and very patient. We will for sure plan another event for the future!

Lucy
11 Feb 2022
Had such a great time there and the teacher was so helpful and encouraging. I would definitely recommend as a girls night or even a little date night to switch it up

Vicky
22 Sep 2021
Such a fun experience for all ages! The teacher is patient with you and allows you to paint without feeling rushed. It is great for parties or large groups. You really do learn how to be an artist with the guidance of the teacher. It is a wonderful virtual experience that I recommend you try out with your friends or family!