Dance Class: Cardio Dance Fusion
In this empowering fitness dance class, join talented dance instructors for a fun and energizing hip-hop fusion style workout. This choreographed dance cardio workout is designed to be easy to learn as you follow along with new or advanced moves being broken down as they are introduced. Each song combines repetition with a mix of advanced and simple moves to challenge the mind and body. An upbeat blend of hip-hop, pop, raggaeton, salsa and more keeps the energy level up as you build strength and confidence in your body and movement.
Minimum Guests

1

Maximum Guests

5

Event Duration

60 minutes

Labels

Salsa, Hip Hop, Beginner, Contemporary, Dance Workout

Covid-19 Vaccionations and Masks Required to Join In-Person In compliance with the State Mandate, Viva Arts and DancePowered are requiring In-Studio Participants to show proof of vaccination for entrance to the studio.
Guest reviews for Instructor Jennifer

Lindsay
04 Mar 2022
JEN INSPIRES ME TO BE BRAVE, POWERFUL AND A TOTAL BAD-ASS.

Jean
04 Mar 2022
PEOPLE ARE ALWAYS IN AWE OF HOW HER CHOREOGRAPHY DELICATELY PAINTS A FUN LAYER OF PERSONALITY TO POPULAR SONGS. GIFTED WITH THESE BEAUTIFUL QUALITIES, JEN'S DANCE CLASSES ATTRACT DANCERS OF ALL LEVELS ACROSS THE LIFESPAN. IF YOU ARE LOOKING FOR A GRATIFYING WORKOUT TO DESTRESS, RECHARGE, CONNECT, SELF-EXPLORE, AND UNLEASH POTENTIALS, JEN'S CLASS IS A PERFECT MATCH FOR YOU!!

Monique
04 Mar 2022
WHETHER YOU ARE A SEASONED DANCER OR A FIRST-CLASS BEGINNER, YOU FEEL LIKE YOU BELONG WITH THIS FRIENDLY, ENCOURAGING, KIND-HEARTED DANCE COMMUNITY.
Event location: 4421 Fauntleroy Way SW, Seattle, WA, 98126
Venue Type: Dance Studio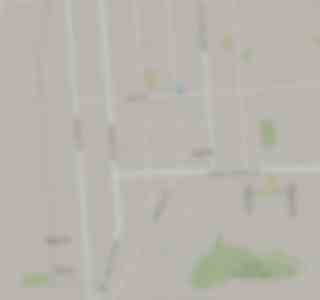 Location is based on class date. Please select the date you plan to attend to see the correct location.
---
Instructor Jennifer is an exemplary dance teacher for beginners, as she herself did not start formal training until her mid-twenties. First allured by energizing 90's hip-hop dancing, Instructor Jennifer honed her craft and is now a leading choreographer and instructor across the Seattle dance scene. She is best known for putting a unique spin on her classes that make them fun and exciting for dancers of all levels.