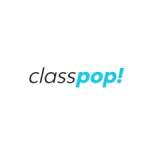 Chef Desiree
Chef Desiree has been rolling sushi completely from scratch for more than a decade, and perfecting her techniques along the way. Twice a year, she hosts an event where attendees numbering in the dozens gather to learn her tips and tricks to making homemade fare, though she also enjoys sharing her culinary knowledge with small groups, friends and family. Chef Desiree looks forward to sharing her passion and talent with you!
Guest reviews for Chef Desiree

Amy
04 Jul 2022
Lovely experience and would definitely recommend!! Perfect for a date night to do something new. Desiree is so knowledgeable!

Sean
28 Apr 2022
Great Class and awesome food. The rice was so flavorful!

tamara
23 Apr 2022
really great time always wanted to learn

Erin
29 Mar 2022
Desiree was lovely and fun and we all had a super great time! Making the sushi was awesome and tasty!!

Lynsey
24 Mar 2022
What a great time! Desiree was great! Def coming back for more classes!

Danielle
25 Feb 2022
COME ON AN EMPTY STOMACH, the sushi is so good!! Chef Desiree makes it a fun and easy experience. She is very personable. I would highly recommend her class!

Joy
24 Feb 2022
It was great !

Karina
24 Feb 2022
A delightful and instructive class. My partner and I enjoyed it immensely. You absolutely DO NOT need to eat prior to thr class. We were absolutely stuffed!:) Super yummy and filling despite being sushi. Between you and your partner, you make 4 total rolls!

Katy
28 Jan 2022
She was amazing! Really enjoyed the experience

Shawn
28 Jan 2022
Chef Desiree was lots of fun - so helpful and patient. I would definitely take her class again.