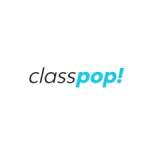 Chef Rachel
Private chef and entrepreneur, Chef Rachel delights with her cooking by drawing from classical French training with a California twist. After graduating from the Culinary Institute of America, she gained industry expertise from catering events to food and wine pairing before launching her own business. From intimate gatherings to large catering events, Chef Rachel excels at crafting unforgettable dining experiences.
Guest reviews for Chef Rachel

Nicole W.
01 Jun 2022
Chef Rachel is a culinary business owner. She showed me how to make a delicious dessert of gluten free pumpkin snickerdoodle cookies. This dessert is a great alternative for Thanksgiving or really whenever. She was great to learn from and I recommend her experiences!