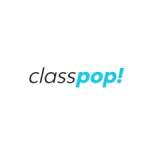 Chef Julio
With eight years of experience in restaurant kitchens, Chef Julio is happy to share his culinary expertise with others. He is trained in Italian and French cuisine and has worked in Michelin-starred kitchens in Los Angeles and Virginia. Years of navigating professional kitchens have given Chef Julio an understanding of prepping and timing, which are just a few of the tips and techniques he will pass along in his classes.
Outside Reviews for Chef Julio

Kaley K.
16 Sep 2021
Chef Julio's background in Italian makes him a great instructor and can create a great experience. Not only is he able to walk you through the recipe but he also teaches you the history of the dish he is preparing.