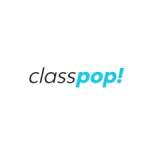 Chef Crys
Chef Crys is a health and wellness coach, chef and pastry chef who has been in the culinary arts industry for 15 years. She is passionate about creating organic, plant-based foods and desserts, and using pesticide-free produce in her dishes. She has even partnered with school districts to teach students the value of  organic cooking and transitional eating, priming her teaching skills for leading cooking classes. 
Guest reviews for Chef Crys

Ivan
03 Sep 2023
My group had an amazing time with Chef Crys she was really informative and the venue was just as amazing wine and pizza making couldn't top it

Sheila
05 Aug 2023
It was fun and Chef Crys was a great hostess. However for the cost per person, I was very disappointed that the "homemade pizza" did not include fresh made pizza dough. Even using prepackaged dough would have been better than store bought naan bread for $50/person.

Andrew
30 Jul 2023
Awesome class! Super engaging, fun, and educational. Not to mention great pizza

Kimberly
18 Jun 2023
The class was great. I'm glad we spent time together at this class for Father's Day.

Nicole
19 Mar 2023
She is an excellent chef, I had fun time in her class

Amy
04 Mar 2023
Chef Crys was amazing! She had high energy and engaged the team. We loved the experience and would definitely recommend;)

Maggie
18 Feb 2023
The French toast was cold because she talked the whole time

Sarah
17 Feb 2023
Chef Crys was great! She was super engaging and we'd definitely take another class with her.

Marcela
11 Feb 2023
Had a great time. Loved it!

Luis
29 Jan 2023
Loved the class. Would do another one with Chef Crys