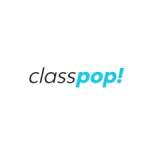 Chef Crys
Chef Crys is a health and wellness coach, chef and pastry chef who has been in the culinary arts industry for 15 years. She is passionate about creating organic, plant-based foods and desserts, and using pesticide-free produce in her dishes. She has even partnered with school districts to teach students the value of  organic cooking and transitional eating, priming her teaching skills for leading cooking classes. 
Guest reviews for Chef Crys

Pearl
07 Aug 2022
We had a company cooking class with Chef Crys and it was so much fun. She was awesome and gave out a lot of good information about ingredients and healthier options out there. Thank you Chef!

Brianne
08 Jul 2022
This class was a Father's Day gift from my sister and I, and we all had such a blast! Chef Crys walked us through the details of each ingredient--we were even able to taste them. I enjoyed learning about where to source healthier ingredients too. Definitely plan to take another cooking class from her. Thank you Classpop for being an awesome online platform where folks can find classes like this, and thank you Chef Crys for sharing your knowledge with us and helping us have a lot of fun! God Bless :D

Kimberly
05 Jul 2022
Chef Cry's was amazing. She was very personable, detailed and informative. In a world of make it fast, instant and quick, she brings that variety of options. Her knowledge of cooking and foods were so inspiring. Looking forward to taking another class!!

Kenyetta
03 Jul 2022
Chef Crys was awesome! She is very personable and knowledgeable. The pizza was good and we had a great time.

Nkoyo
03 Jul 2022
I really had a great time, learned a lot of new things and would like to attend another class by this chef

Tiffany P
12 Apr 2022
I took one of Chef Crys online cooking classes and had an amazing experience. I learned so many new things, from how to properly wash my produce to the best way to make a smoothie for optimal digestion. We made 3 different meals and they were all delicious. I made french toast for the first time and I am hooked. Overall this was a great and educational experience. I highly recommend her services.

Dr. G
12 Apr 2022
Thank you Crys for such wonderful recipes! I actually learned something about cooking especially when it comes to why you would use both fresh and dry herbs🌿. The dishes are delicious. We had an awesome!

Shay H
12 Apr 2022
Just had a virtual, culinary experience with Chef Crys like no other to celebrate Galentine's Day2022! She was awesome … very knowledgeable and patient!! We created a four course Southern Brunch! Everything turned out deliciously and I walked away with more confidence in the kitchen! She is very thorough and professional (yet personable)! I'm not a psychic but I foresee working with Chef Crys in the future! Awesome young woman, doing some awesome things in the kitchen!!

Nicole W.
16 Nov 2021
Chef Crys showed me how to use mushrooms as a meat substitute for an easy appetizer like sandwich. She gave me a lot of information on the uses for different kinds of mushrooms. The colorful presentation consisted of avocado, mushrooms and fresh herbs from her garden. She was very friendly and personable during her class. I felt right at home in her kitchen.