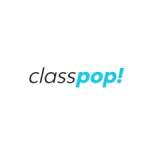 Chef Kiersten
Chef Kiersten is a culinary entrepreneur who utilizes her decades of experience as an executive chef in her cooking courses. She began her venture into food prep as a talented personal chef before owning and operating her own catering business, a Kansas City barbecue restaurant, and a company specializing in meal prep kits. Chef Kiersten currently lives in Napa Valley, where farm-to-table cuisine has become her love and her specialty.
Guest reviews for Chef Kiersten

Lorena P.
11 Jun 2021
Chef Kiersten is a super energetic and enthusiastic cooking instructor that is a master at multitasking! She will teach you how to make fresh, delicious healthy dishes that are great all year long. I'm so glad I took her class and learned a unique California twist to the traditional Spanish gazpacho that I can now share with my family and friends.