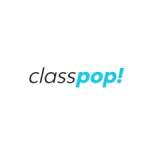 Chef Shan
A native of India, Chef Shan has been teaching Indian cooking for more than two decades. In addition to her role as a culinary instructor, she is the author of a cookbook and has been featured in the Atlanta Journal-Constitution and on PBS. Join Chef Shan on a culinary and cultural journey to discover modern techniques for creating timeless flavors. You're bound to leave each class eager to incorporate Indian cuisine into your everyday recipe rotation.
Guest reviews for Chef Shan

Sabine
10 Nov 2022
Food was wonderful! Learned a lot and everything was delicious. I definitely recommend this.

Kathy
17 Sep 2022
Had a wonderful time enjoying new dishes. Chef Shan was a wealth of information and tips for a cooking an authentic dish.

Andrea
07 Sep 2022
Chef Shan was amazing! She took time to answer all our questions and tell us more about her life. The food tasted great and she made us feel at home. Would definitely recommend attending her class!

Wendi
28 Jul 2022
Oh my goodness! We absolutely love Chef Shan! She was so welcoming and personable , and knew everything about Indian food! She was so interesting to get to know which made the evening so very enjoyable!

Cat
08 Jul 2022
What an amazing evening! Thank you Chef Shan for welcoming us into your home and sharing your food and knowledge. This is so much more than a cooking class…it's an experience.

LaVerna
30 May 2022
Very organized enjoyable evening. Chef Shan is very knowledgeable and invites questions. Gained confidence to now try Indian cooking on my own. I do think the left over food should be offered to the patrons

Valeria
15 Apr 2022
Got this class for me & my dad! Chef Shan was very friendly and knowledgeable. She answered all our questions and the meal was absolutely delicious!!

Nicholas
12 Apr 2022
We had a group of 5 for Chef Shan's vegetarian Indian class. We learned quite a bit, ate quite a bit and had an absolute blast. She regaled us with tales of her native land/cuisine. All the food was fresh and made from scratch. Couldn't recommend more as something different for a great night out.

Virginia
21 Jan 2022
Chef Shan was absolutely amazing! The food was delectable and was so much fun to make. So excited to try her recipes at home. Would recommend for a date night, gals night, birthday or anything!

Danielle
11 Jan 2022
Chef Shan was so personable and the food was incredible! We had so much fun learning about Chef Shan's background and the food was so good that we bought her cookbook. Hands-down 5/5 stars.