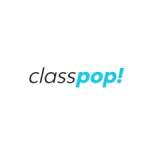 Chef Nancy
More commonly known as the Adobo Queen, Chef Nancy was born and raised in the Philippines as well as in the restaurant industry. Her family has owned and operated an authentic Filipino comfort food restaurant in Manila where she began cooking at a young age. Today, Chef Nancy is a freelance multimedia cooking show host as well as the host of a variety of fun and interactive culinary experiences that champion authentic Filipino fare.
Guest reviews for Chef Nancy

Ebone
04 Nov 2022
Nancy was wonderful! We loved her spirit, she taught the class in a very fun way and now I can make sushi at home! Definitely a class I will take again! Thanks Nancy!!!

Savannah
08 Oct 2022
Came to this event with my BF for a date night and we didnt enjoy it much. The venue was in a dirty pub and there was no seating so we all had to stand for 2 hours. Chef Nancy was friendly but seemed tipsy and unorganized. I don't think it was worth the cost.

George
23 Aug 2022
A fun and informative class!

Erika
19 Jun 2022
Chef Nancy is fantastic! Friendly, energetic, knowledgeable, and an excellent chef and teacher. She went above and beyond to teach us how to make multiple dishes, which we even got to take home. Thank you Chef Nancy!

Ashlyn
01 May 2022
We had an amazing time! We learned so much and Chef Nancy is a great teacher with a great personality! I definitely recommend!!!

David
24 Mar 2022
Chef Nancy was amazing. Very friendly and inviting she made us feel right at home. We had an incredible time learning and cooking with her!

Ben
20 Mar 2022
Chef Nancy was so knowledgeable and left us with so many great tips for cooking. The class was so much fun and she made us feel at home.

Dawn
25 Dec 2021
We could not have had a better experience. Chef Nancy was so inviting and made you feel like a friend immediately. We highly recommend spending time learning with her. We will be back again and again!!

Virginia
10 Jun 2021
Nancy was so fun and treated us like family!

Janie White
05 Jan 2021
It was so relaxing and comfortable to learn and talk about the food and the culture..getting to know nancy and her husband , felt like friends ! So cool the whole experience..really delicious food and now I need the recipes for all the recipes.definitely a great experience with tips and instructions on preparing and cooking a truly memorable way to celebrate my bday and New Year's Eve!!! Thank you so much