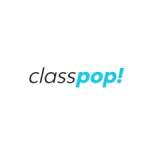 Chef Burcu
Chef Burcu has spent the better part of the last 10 years building a career in the food industry. Educated in the arts of chocolate confection and cake design, Chef Burcu has held positions as a food server, chef and executive chef in restaurants and hotels in Turkey and Canada — and has even owned a pasta-making company. Chef Burcu is excited to teach cooking classes that explore French and Mediterranean cuisines and more.
Guest reviews for Chef Burcu

Lorena P.
18 Oct 2021
Amazing experience, I highly recommend it! Chef Burcu is very welcoming and passionate about her specialty cuisines. She taught me how to make a savory creamy red lentil soup that is perfect for the upcoming fall season. I would definitely take one of her classes once again.